THT Rep entertains, engages and energizes audiences with dynamic theatrical events made in and for Worcester, with a focus on classics, modern classics and classics-inspired works.
Up Next!
In March, we'll drop a pair of experimental staged readings. In May, we'll round out the year with the social event of the season!
From The Artistic Director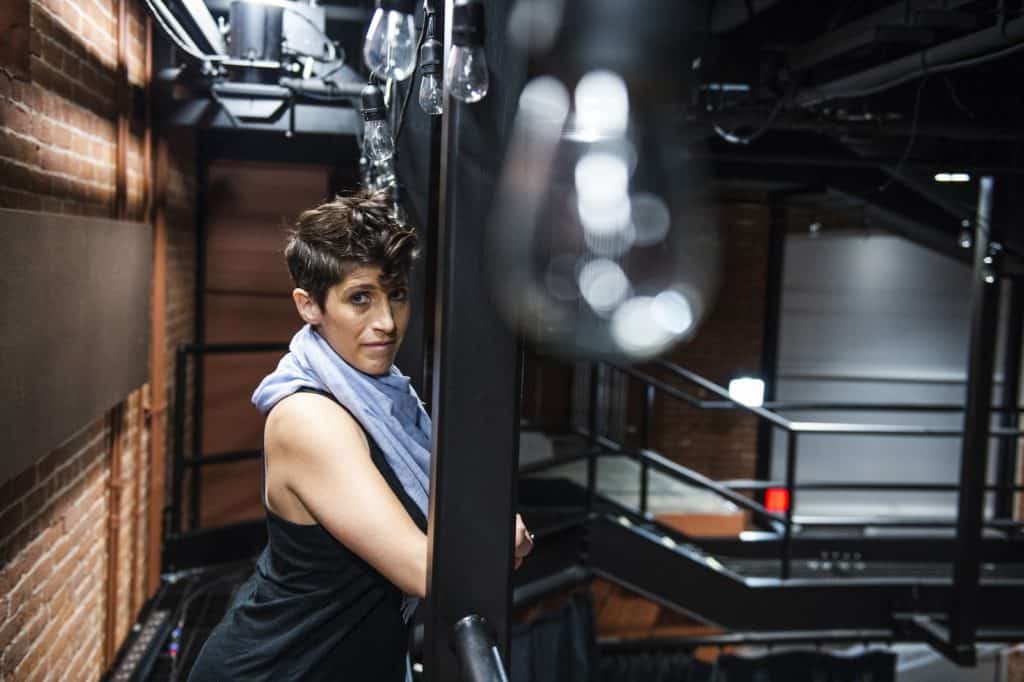 May 2022

Dear Friends,

Just six months before the shutdown, I started at The Hanover Theatre with the task of opening the new BrickBox. A glimmer of an idea—something for years down the road—was establishing a producing initiative that would inhabit downtown with professional, straight plays made in and for Worcester.

Enter the pandemic.

With its rude arrival, COVID-19 bumped that glimmer to the front-burner and The Hanover Theatre Repertory was born. If the organization can't rely on touring productions, the theory went, we can create our own work.

Following this logic, we pursued three wildly different projects: first, The Edgar Allan Poe Double Header, a spooky solo show for socially-distanced audiences; then, the reimagining of Troy Siebels' annual A Christmas Carol as a filmed production; finally, an epic staging of Shakespeare's Julius Caesar that played free and open to the public on the Worcester Common.

Lo! Rather than throw up our sanitized hands, we created inventive, relevant, engaging theatrical events under the auspices of our new brand! We also confirmed what we suspected all along: that professional, straight plays have an eager audience ready and waiting in the heart of the Commonwealth.

Recognizing this truth, we spent the months since Julius Caesar charting a path forward for THT Rep while also reopening The Hanover Theatre and the BrickBox, and continuing the robust programming offered through our conservatory. With all those moving parts, and with COVID continuing its unpredictable course, our progress was methodical, if also nonlinear.

As of this writing, I am delighted to announce the lineup of 2022-2023 offerings from THT Rep! In October we'll haunt the BrickBox with a fully realized staging of Shakespeare's Macbeth. Shortly thereafter, we'll offer a limited run remount of The Edgar Allan Poe Double Header. In the spring, we'll explore the concept of an all-female cast for Arthur Miller's The Crucible, culminating a week-long workshop with a publicly staged reading and audience dialogue. We'll round out the year with The Marvelous Party, a performance event featuring Noël Coward's humorous poem of the same name together with popular numbers from the musical theatre canon and beyond.

Each of these projects affirms THT Rep's commitment to create dynamic theatrical events with a focus on classics, modern classics and classics-inspired work. Furthermore, the 2022-2023 lineup will help you get to know me as an artistic director and, more importantly, help me get to know you as an audience.

Thank you for patiently awaiting news of these next steps, and for supporting The Hanover Theatre, THT Rep and the conservatory throughout the pandemic. Even now on a weekly basis, I bump into friends and neighbors reminiscing about Julius Caesar and asking what's next. I'm thrilled to capture and capitalize upon that energy as we move THT Rep forward together!

Sincerely yours,
Livy Scanlon
Artistic Director
The Hanover Theatre Repertory
Support The Hanover Theatre and experience its beauty, history and elegance for yourself!