Greetings!

We're excited to announce four new shows coming to our stage in the new year with something for everyone. On February 27, we're bringing Worcester native and Food Network personality, Geoffrey Zakarian, to our stage for an evening of culinary conversation. On March 2, The Naked Magicians are bringing magic, mirth and more than a touch of mayhem to the theatre as they take magic to a whole new level. On April 15, NPR humorist and national bestselling author David Sedaris will share all new readings and recollections when he takes the stage for one show only. And finally, bring the whole family and join Elmo, Grover, Abby Cadabby and their Sesame Street friends when Sesame Street Live comes to our stage May 12-14.

Tickets for David Sedaris, Sesame Street Live and The Naked Magicians are currently on sale for members only. Tickets for Geoffrey Zakarian and A St. Patrick's Day Celtic Sojourn with Brian O'Donovan go on sale to the general public today at 10am.

See you at the theatre,


Lisa Condit
Director of Marketing & PR

P.S. Congratulations to Janet S. for winning a Friend Level membership from our Black Friday raffle and also to Danny E. for winning tickets to the Boston Pops Holiday Concert on December 9th. No need to worry if you didn't win, limited seats are still available.

---
New Show Announcements
---
An Evening with David Sedaris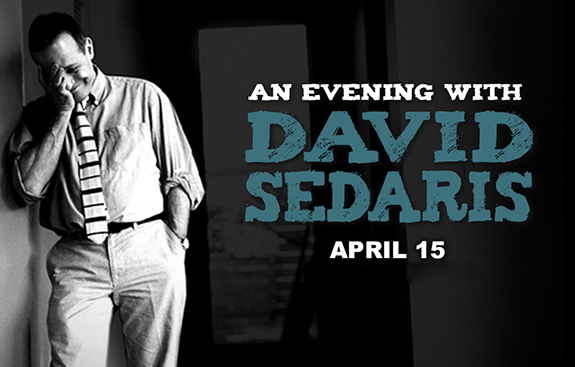 April 15
Join NPR humorist and best-selling author of Me Talk Pretty One Day, David Sedaris, for an evening featuring all-new stories and observations with several sneak previews into work that will be published in his newest collection of writing in 2017, as well as an audience Q&A.
On sale to members today at 10 am
Public on sale: December 16
---
Direct from Australia, the show features magic, mirth and more than a touch of mayhem as these two hot and hilarious magicians say abracadabra and take magic to a whole new level. Left without sleeves or pockets, their saucy magic is baffling and entertaining, bringing a new meaning to "now you see it".

Preview the show.

On sale to members today at 10 am
Public on sale: December 13

18+ only. Includes coarse language, sexual references and nudity… get ready to have some fun!
---
Geoffrey Zakarian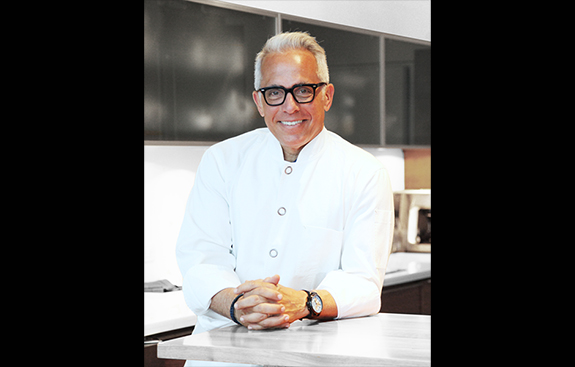 Sponsored by Discover Central Massachusetts

February 27
Throughout a career spanning 30 years, Geoffrey Zakarian has made his mark as a chef and restaurateur known for his sophisticated taste and signature style. An accomplished chef, host and culinary consultant, Zakarian has presided over some of the country's top kitchens.
---
Sesame Street Live: Make a New Friend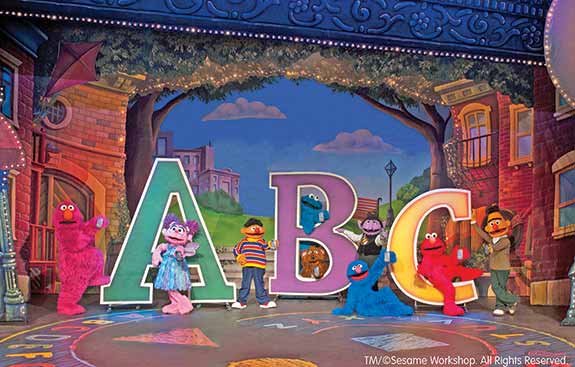 May 12 - 14
No matter where you're from or where you've been, everyone is special - so join in! Elmo, Grover, Abby Cadabby and their Sesame Street friends welcome Chamki, Grover's friend from India, to Sesame Street. Together, they explore the universal fun of friendship and celebrate cultural similarities, from singing and dancing, to sharing cookies! Join the fun and make a memory with your friends and family!

Preview the show
On sale to members today at 10 am
Public on sale: December 13
---
WGBH presents A St. Patrick's Day Celtic Sojourn
with Brian O'Donovan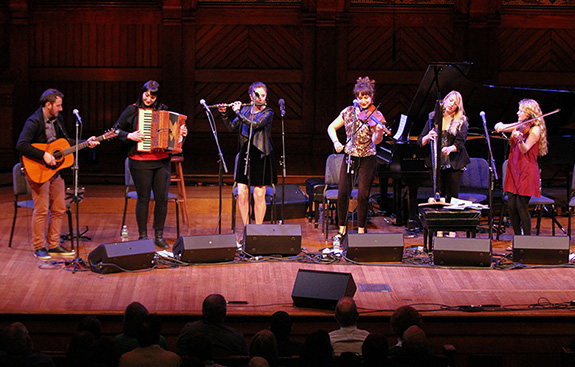 March 15
For the past decade, the A St. Patrick's Day Celtic Sojourn concerts have introduced a wide range of new and familiar musicians alike to audiences eager to celebrate the holiday in true Irish style. This year's cast showcases exquisite musicianship from two leading lights of Irish music, Karan Casey and Liz Carroll, with more musicians and dancers to be announced shortly!

Preview the show.

Member On Sale: December 1
Public On Sale: December 6