Greetings!

The record-breaking Broadway smash hit, Motown The Musical generously sponsored by Worcester State University and UniBank, is now on sale. Today is also your first chance to get tickets to see the circus spectacle, Cirque Dreams Jungle Fantasy.

If you're looking for the best seats to our Broadway Series, consider subscribing and you'll secure your favorite seats and save year after year. In addition to saving year after year subscriptions come with a complimentary membership so you save on tickets all year.

"America's best unknown songwriter" and Worcester native, Roger Salloom, will perform an intimate night of music on October 29th in our beautiful new function space, the Myles & C. Jean McDonough Room. Tickets are on sale today at 10am. We're excited to welcome Roger as our inaugural performer in the new space.

Read on to learn more about our shows and exclusive contests.

See you at the theatre,

Lisa Condit
Director of Marketing & PR

P.S. Catch us at the Spirit of Shrewsbury Fall Festival and KidsFest at Wachusett Mountain this weekend for chances to win fun tickets to awesome shows!

---
Upcoming Events
Click here for a complete list of upcoming events
---
Motown The Musical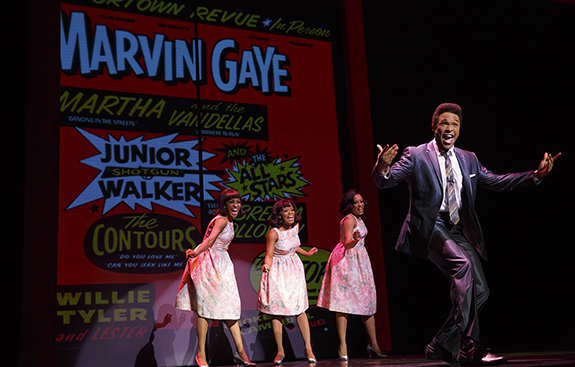 May 23 - May 28
Generously sponsored by Worcester State University and UniBank
It began as one man's story… became everyone's music… and is now Broadway's musical. Motown The Musical is the true American dream story of Motown founder Berry Gordy's journey from featherweight boxer to the heavyweight music mogul who launched the careers of Diana Ross, Michael Jackson, Smokey Robinson and many more. Motown shattered barriers, shaped our lives and made us all move to the same beat. Featuring classic songs such as "My Girl" and "Ain't No Mountain High Enough," experience the story behind the music in the record-breaking smash hit Motown The Musical!

Get tickets
---
This Saturday! Symply Fargone Productions and Greatest Hits on Earth Live present Rock and Pop Masters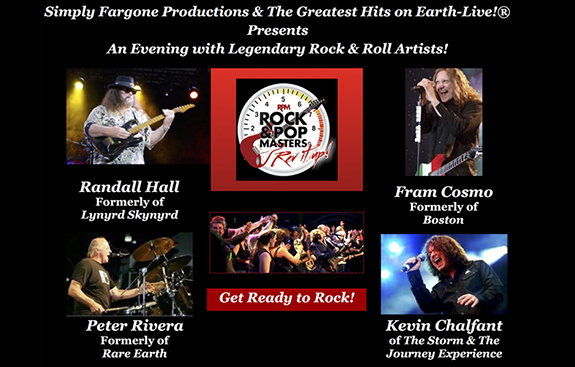 September 24
The former members and musicians who played with Boston (Fran Cosmo), Lynyrd Skynyrd (Randall Hall), Journey Experience (Kevin Chalfant), The Storm and Rare Earth (Peter Rivera) are coming to our stage this Saturday.

All the singers will be singing all their hit songs live, from "More than a Feeling" to "Sweet Home Alabama."

One massive supergroup, one night and scores of huge hit songs assembled just for Worcester.

Get tickets
---
Theresa Caputo Live! The Experience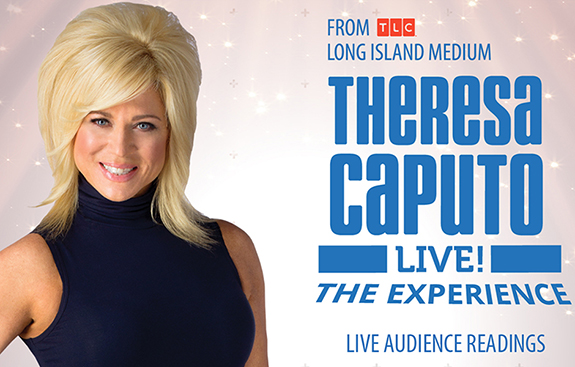 September 27
Theresa Caputo, from TLC's hit show Long Island Medium, will be appearing live on our stage. Theresa shares personal stories about her life and explains how her gift works. She delivers healing messages to audience members and gives people comfort knowing that their loved ones who passed are still with them, just in a different way.
Get tickets
---
Second City and Slate present Unelectable You: The Second City's Completely Unbiased Political Revue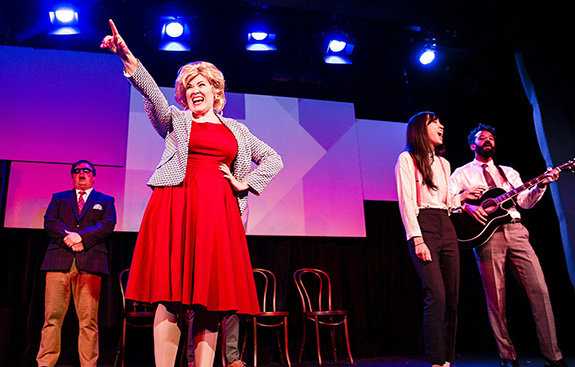 October 2

Wouldn't you like to take this whole election process and rip it apart with your bare hands? Why not let Second City and Slate do it for you!
This fast-paced combination of sketch, improv, music and multi-media takes a hard-hitting look at our election process. We're stuck with two of the least popular candidates in election history, and many people will be using this election not to vote for someone, but against. From breaking down Hillary and Donald, to exploring the media circus and looking at ourselves to see if we're the problem, this show examines what it means to be electable – or not.
Get Tickets
Feeling lucky?
Enter our contest
for your chance to win tickets.
*
*Student exclusive: use promo code VOTE at checkout for $20 tickets!
---
The Hanover Theatre gives you the chance to win over $500 in Gift Cards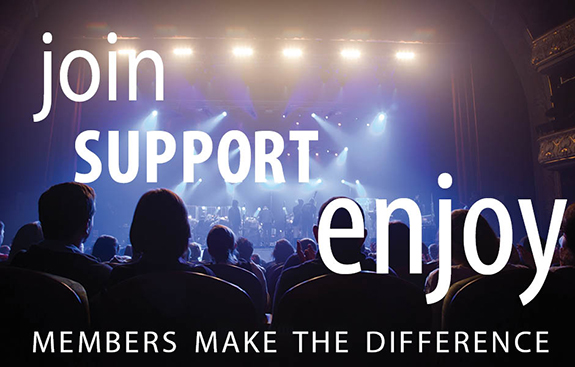 Subscribe, become a member or renew by Friday, September 30th and you'll be entered to win a $100 gift certificate to The Hanover Theatre and over $400 in gift certificates to great local businesses including Flying Rhino Cafe & Watering Hole, O'Connor's Restaurant & Bar, Brew City Grill & Brew House, Bloomer's Florist, Eric's La Patisserie Café, Lock50, Sweet, Theatre Café and Basil n' Spice. To sweeten the deal, we are drawing a winner each week for a $100 gift certificate to The Hanover Theatre leading up to the Grand Prize Winner announcement on October 4th.

Congratulations to Cheryl M. for winning this week's $100 gift certificate.