Greetings!


Would you like to win a $100 gift certificate to The Hanover Theatre?

Would you also like early access and discounts on tickets to most of our shows, including Kinky Boots?

If you've been getting our weekly emails, then you already know if you subscribe to our Broadway Series, you guarantee the best seats at the best price…and you receive a complimentary membership too!

This week, we're excited to announce that Cyndi Lauper's Broadway sensation, Kinky Boots, goes on sale to members today at 10am along with the cult classic, The Rocky Horror Picture Show with Barry Bostwick Film Screening Party.

If you've been on the fence about subscribing or becoming a member, this could be the week that changes your mind. Please know that as a nonprofit, the theatre relies on the annual contributions of its members to sustain operations, education and outreach initiatives, and ensure its continued success. Membership is critical to our ability to continue to feature world-class performing arts in a magnificent historic setting and we're offering yet more reasons to subscribe, join or renew.

Subscribe, join or renew your membership by Friday, September 30th and we'll enter you in a grand prize drawing for a chance to win over $500 in gift certificates from local businesses including Flying Rhino, O'Connor's, Brew City, Bloomers, Eric's La Patisserie Café, Lock50, Sweet and the Theatre Café.

To sweeten the deal even more, we are drawing a winner each week for a $100 gift certificate to The Hanover Theatre starting next Tuesday, August 9th through October 4th when we announce the grand prize winner.

To save 10% all year long and learn more about our subscription and membership options, visit our website or contact our box office at 877.571.SHOW (7469).

See you at the theatre,

Lisa Condit
Director of Marketing & PR

P.S. Congratulations to Deb T. for winning our Culture Club 80s throwback photo contest and two tickets to see the show.

---
New Show Announcement
---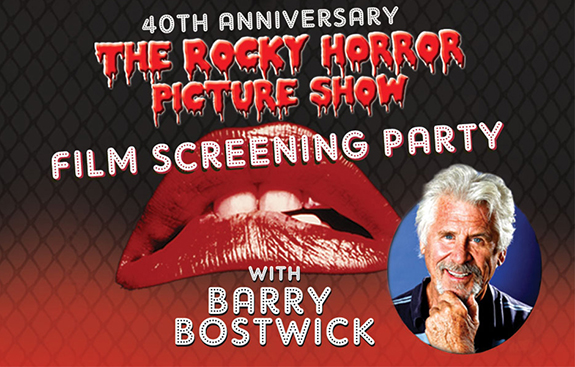 October 28
It's the event that will have you shivering with antici….pation. Celebrate the 40th Anniversary of The Rocky Horror Picture Show with the one-and-only "Brad Majors" himself, Barry Bostwick. Be a part of this party celebrating 4 decades of the phenomenon that has sparked fans to dress up and shout lines in movie theatres across the world. Put your hands on your hips for the Time Warp and sing your loudest Hot Patootie as you enjoy a screening of the film with all your favorite creatures of the night. Following the film, Barry Bostwick ("Brad Majors") will dish on all his best behind-the-scenes stories, working with Tim Curry and Susan Sarandon and so much more. Brad! Janet! Dr. Scott! Rocky! Whichever character you decide to be, make it your best costume and enter the fun contest. Give yourself over to absolute pleasure with The 40th Anniversary Of The Rocky Horror Picture Show with Barry Bostwick Film Screening Party, Costume Contest, Audience Partici-Pation, plus live talkback and Q&A With Barry!

On sale to members at 10am
Public On Sale : August 9
---
Upcoming Events
---
Kinky Boots On Sale to Members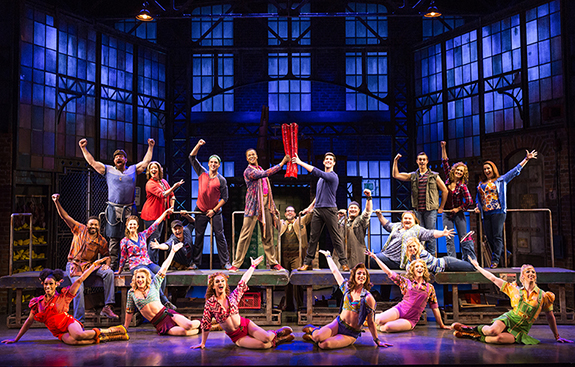 Nov 30 - Dec 4
Kinky Boots is Broadway's huge-hearted, high-heeled hit! With songs by Grammy® and Tony® winning pop icon Cyndi Lauper, this joyous musical celebration is about the friendships we discover, and the belief that you can change the world when you change your mind. Inspired by true events, Kinky Boots takes you from a gentlemen's shoe factory in Northampton to the glamorous catwalks of Milan.

On Sale to members at 10am
Public On Sale : August 23
---
The Hanover Theatre's Youth Summer Program Presents Shrek The Musical and Shrek The Musical, Jr.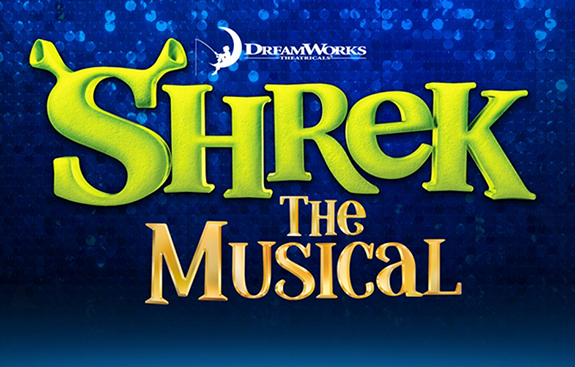 Pre-teen Session Performance August 5
Teen Session 2 Performances August 19 - 20
After an intensive musical theatre program, our Youth Summer Teen and Pre-teen Programs will present Shrek The Musical and Shrek The Musical, Jr.

Based on the Oscar-winning DreamWorks Animation film, Shrek The Musical is filled with fun for the whole family.

Tickets are on sale now.
---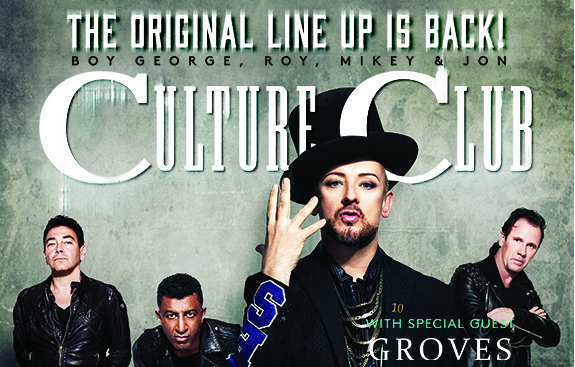 August 31
One of the biggest pop bands of the 80s, UK sensation Culture Club has sold more than 50 million records worldwide, led by their classic hits "Do You Really Want to Hurt Me," "Karma Chameleon" and "I'll Tumble 4 Ya." Central to the band's appeal was the front man Boy George, whose cross-dressing and heavy make-up created an image which was completely unique on the pop scene.

With all the original members you know and love, including Boy George, Mikey Craig, Roy Hay and Jon Moss, Culture Club reunites for the first time in over a decade, for their North American tour.

For a chance to win 2 tickets to see Culture Club, post a video on Facebook, Instagram or Twitter featuring your best 80s dance moves. Make sure you tag us and use #KarmaChameleonTHT for your entry to count!