New Show Announcements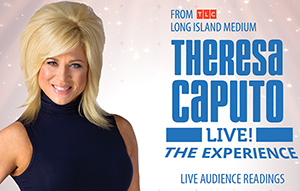 September 27
Theresa Caputo, from TLC's hit show, Long Island Medium, will be appearing live on our stage. Theresa will share personal stories about her life and explain how her gift works. She will deliver healing messages to audience members and give people comfort knowing that their loved ones who passed are still with them, just in a different way.
EXCLUSIVE email presale offer: Use code SPIRITS to get tickets on Thursday, June 23 from 10a -10p.
Member On Sale: June 23
Public On Sale: June 24
---
The Moth Mainstage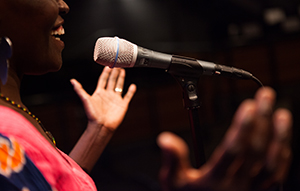 November 2
The Moth, hailed as "New York's hottest and hippest literary ticket" by The Wall Street Journal, is an acclaimed not-for-profit organization dedicated to the art and craft of storytelling. The Moth has presented more than three thousand stories told live and without notes by people from all walks of life to standing-room-only crowds worldwide. Each Moth Mainstage features simple, old-fashioned storytelling by five wildly divergent raconteurs who develop and shape their stories with The Moth's directors.
Member On Sale: June 21
Public On Sale: June 28
---
Get The Led Out: The American Led Zeppelin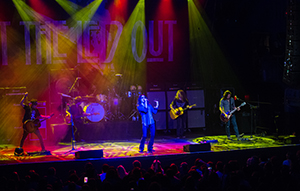 November 5
From the bombastic and epic, to the folky and mystical, Get The Led Out have captured the essence of the recorded music of Led Zeppelin and brought it to the big concert stage.

Member On Sale: June 21
Public On Sale: June 28
---
Royal Winnipeg Ballet's Dracula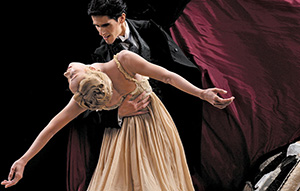 November 15

Burned into the public psyche over the past one hundred years, the name Dracula evokes dread and horror but most of all, fascination. A legend, a classic novel, the subject of countless movies since the earliest days of celluloid, Dracula is brought to life once again with Mark Godden's inventive choreography. Presented in partnership with Music Worcester and complete with flying bats, dancing gargoyles and mysterious transformations, Mark Godden's Dracula is contemporary ballet at its atmospheric finest.

Member On Sale: June 21
Public On Sale: June 28