If you love the Eagles you can't miss this one night event!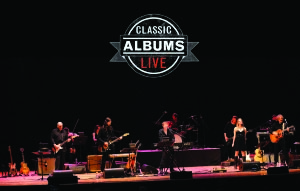 Friday, May 13

If you love The Eagles and Hotel California is one of your favorite albums then you can't miss this event. Craig Martin and "Classic Albums Live" performs The Eagles "Hotel California" on our stage this Friday. "Classic Albums Live" takes classic albums and recreates them live on stage note for note, cut for cut.

Get tickets
---
Broadway's wildly popular smash comedy is here to make peace between the sexes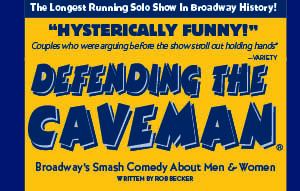 Saturday, May 14

Couples are sure to be roaring with laughter and sharing knowing glances while asking "Could comedy give couples' therapy a run for its money?" With hilarious insight on contemporary feminism, masculine sensitivity and the erogenous zone, Defending the Caveman mines the common themes in relationships that go straight through the funny bone and into the heart. Defending the Caveman makes us laugh at ourselves, about all the ways that men and woman fight, laugh and love.

Tickets start at $28
---
Subscribers get the best seats!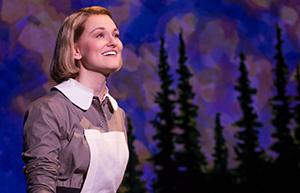 This is OUR BEST BROADWAY SEASON YET and only subscribers have access to the BEST SEATS in the theatre within the gold circle and loge sections.

Rodgers + Hammerstien's Cinderella
Oct 13 - 16

Kinky Boots
Nov 30 - Dec 4

Rodgers & Hammerstiens The Sound of Music
Dec 28 - Jan 1

Once
Feb 2 - 5

Pippin
Mar 30 - Apr 2

Motown The Musical
May 23 - 28, 2017

Riverdance - The 20th Anniversary World Tour
June 8 - 11, 2017