Greetings!

The Worcester hills come alive tomorrow night when The Sound of Music opens at the theatre. This brand new production of the beloved musical story of Maria and the von Trapp Family thrills audiences with its Tony®, Grammy® and Academy Award® winning music. We hope you'll join us during the December 31st performances for an early New Year's countdown with the cast. We are offering a New Year's Eve special, buy one ticket and get one ticket free. Enter promo code NYE during your transaction. This offer is only valid for the 12/31 evening performance on price level 3 and 4 seats. Don't miss your chance to see the Rodgers and Hammerstein classic reimagined by three-time Tony Award® winning director, Jack O'Brien. The Sound of Music runs through January 1st only. Get your tickets now.

Limited seats remain for Tony Bennett and Jackson Browne, two big shows coming to our stage next April. Don't miss the chance to see Tony Bennett for one night only, Saturday, April 8th. Then, Rock and Roll Hall of Famer Jackson Browne comes to our stage on Thursday, April 13th. Get your tickets now for two legendary musical performers coming to the theatre next spring.

See you at the theatre,


Lisa Condit
Director of Marketing & PR

P.S. To serve you better we recently updated our website to be completely mobile responsive. If you're having trouble viewing the site please clear your cache history.

---
The Sound of Music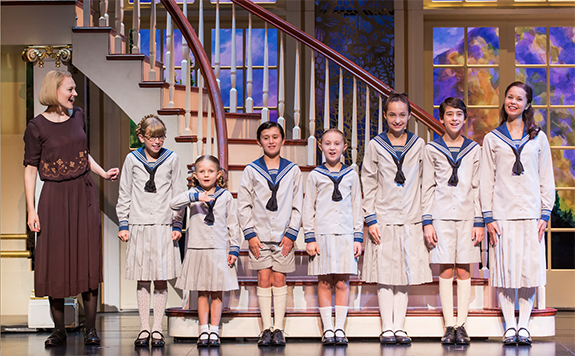 Generously co-sponsored by Commerce Bank and Reliant Medical Group
Dec 28 - Jan 1
Join us Saturday, December 31st for an early countdown with the cast at both performances.
New Year's Eve Special: 2 tickets for $42 or 2 tickets for $57
Take part in our New Year's Eve special and use code NYE for buy one ticket, get one adult ticket free. Offer only valid for the 12/31 evening performance on price level 3 and 4 seats. Discount cannot be applied to previously purchased tickets.

Preview the show


Read Baystate Parents interview with Kerstin Anderson who plays Maria.
---
Conservatory Feature: Classes for Teens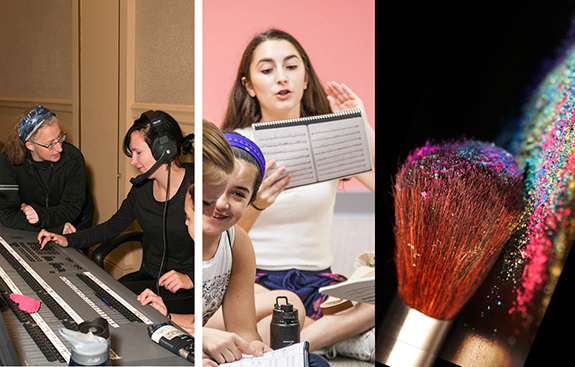 Week 2: Conservatory Feature: Classes for Teens
Intro to Technical Theatre
Grades 8-12
The magic of theatre all happens behind the scenes. Understand the roles of directors and designers while learning how to speak "tech."
Playwriting I
Grades 8-12
Work closely with an instructor to develop a concept for a one-act play and create a strong sense of story.

Stage Makeup I
Grades 4-7 & Grades 8-12
Learn how to use makeup for a variety of theatrical roles while gaining knowledge of tools and techniques.
Check out all 20 Classes for children, teens & adults - starting January 9th!
---
The Definition of "Cultivate"
To foster the growth of; educate or refine to be discriminative
in taste or judgment.
There is still time to give! The Hanover Theatre believes it's our responsibility, as a world class arts organization, to cultivate long-term involvement in and demand for the arts. Your support of the Access to the Arts Fund helps us achieve the long-range goal of building a culturally rich community that values the arts.
---
Two Legendary Performers Come to Our Stage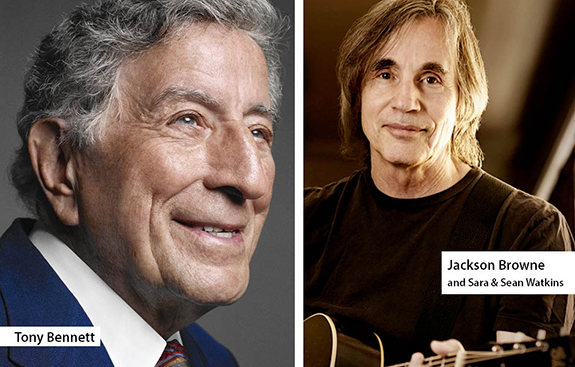 Back by popular demand, the multiple Grammy Award-winner, Tony Bennett, returns to Worcester on April 8th for the first time since 2013. Then get ready for an evening with the Rock and Roll Hall of Famer, Jackson Browne, on April 13th.