Greetings!

The world-class a cappella ensemble, Six Appeal, is coming to our stage May 4. The group is known for their vivid musical style, unmatched energy and playful charm. This award-winning vocal band takes you on a journey that spans decades of music. Check out this video for a fun sneak peak of their talents.

Tickets go on sale to our members today at 10am and to the general public on March 7.

Subscription renewals are streaming in. If you've already renewed, thank you! If not, make sure you renew before March 21 or your seats will be released. Log into your account or call us at 877.571.SHOW (7469) to renew today. Please note online renewal is only available for the 7-show package and must be paid in full.

Still thinking about a subscription? Subscribe now to guarantee the best seats to every show in our 2017-2018 Broadway Series. In addition to the best seats at the best value, our subscribers receive some of the best benefits, including a complimentary Friend Level membership.

See you at the theatre,


Lisa Condit
Director of Marketing & PR


---
Best Seats. Best Value. Best Benefits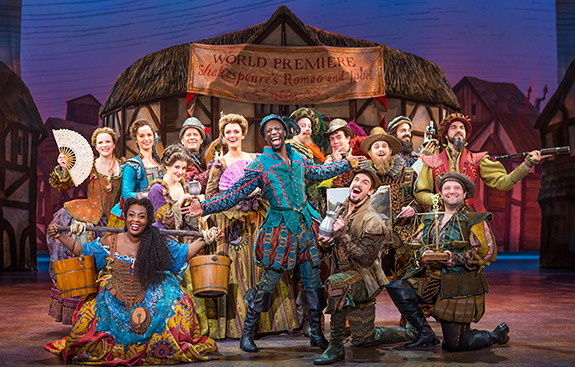 2017-2018 Broadway Series

2017-2018 Broadway Press and Preview Party
Join us for a festive evening of fun,
food
and entertainment!
Renew or reserve your seats for the upcoming Broadway Series.
Be the first to hear the announcement of our 7th Broadway tour.
Enjoy an exclusive performance by a touring cast member.
Explore The Hanover Theatre and our NEW event spaces.
Click here to RSVP
---
Youth Summer Program Registration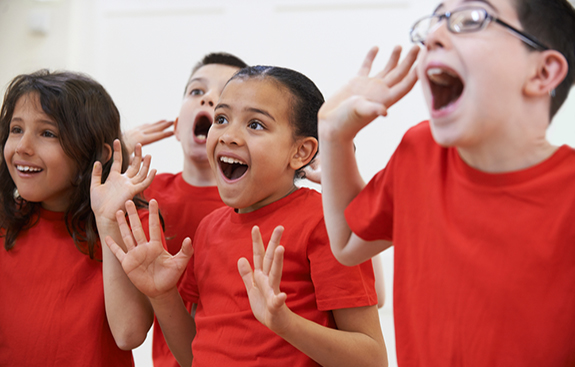 We still have openings for our children's summer program as well as limited space for boys in the pre-teen and teen programs.
Visit our website
today to register.
---
Just announced: Six Appeal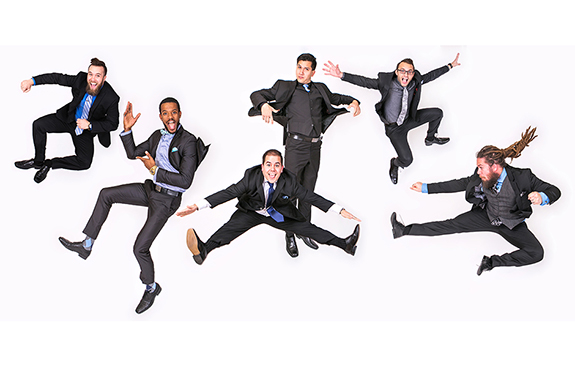 May 4
Despite their cheeky group name, the antics of these six young gentlemen provide a good-natured atmosphere for their electrifying performance. A Six Appeal show will split your sides, feed your musical sweet tooth, and leave you wondering how in the world they pulled it off with just their voices.
Member on sale: Today at 10am
Public on sale: March 7

Opening acts: Winning groups from The Second Annual WEC'appella, Worcester's premier a cappella competition, will open for Six Appeal. The competition pits high school and college groups in a sing-off for trophies and bragging rights as the city's best a cappella group on Saturday, April 8 at Mechanics Hall in downtown Worcester. Visit WEC'appella's Facebook event page for more information on the competition.
---
Upcoming Events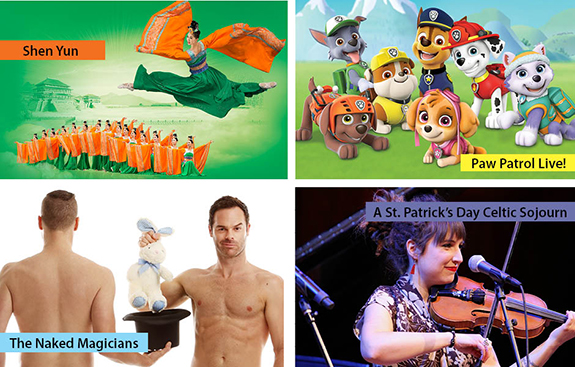 We have something for everyone at The Hanover Theatre
The Naked Magicians March 2 (18+ only.)

Paw Patrol Live! "Race to the Rescue" March 8

Shen Yun March 11-12

WGBH presents A St. Patrick's Day Celtic Sojourn with Brian O'Donovan March 15
Manage Your Account
Unsubscribe
Worcester Center for Performing Arts, a registered not-for-profit 501(c)(3) organization, owns and operates The Hanover Theatre for the Performing Arts and Conservatory. All donations are tax-deductible to the fullest extent allowed by law.